Aftonmusik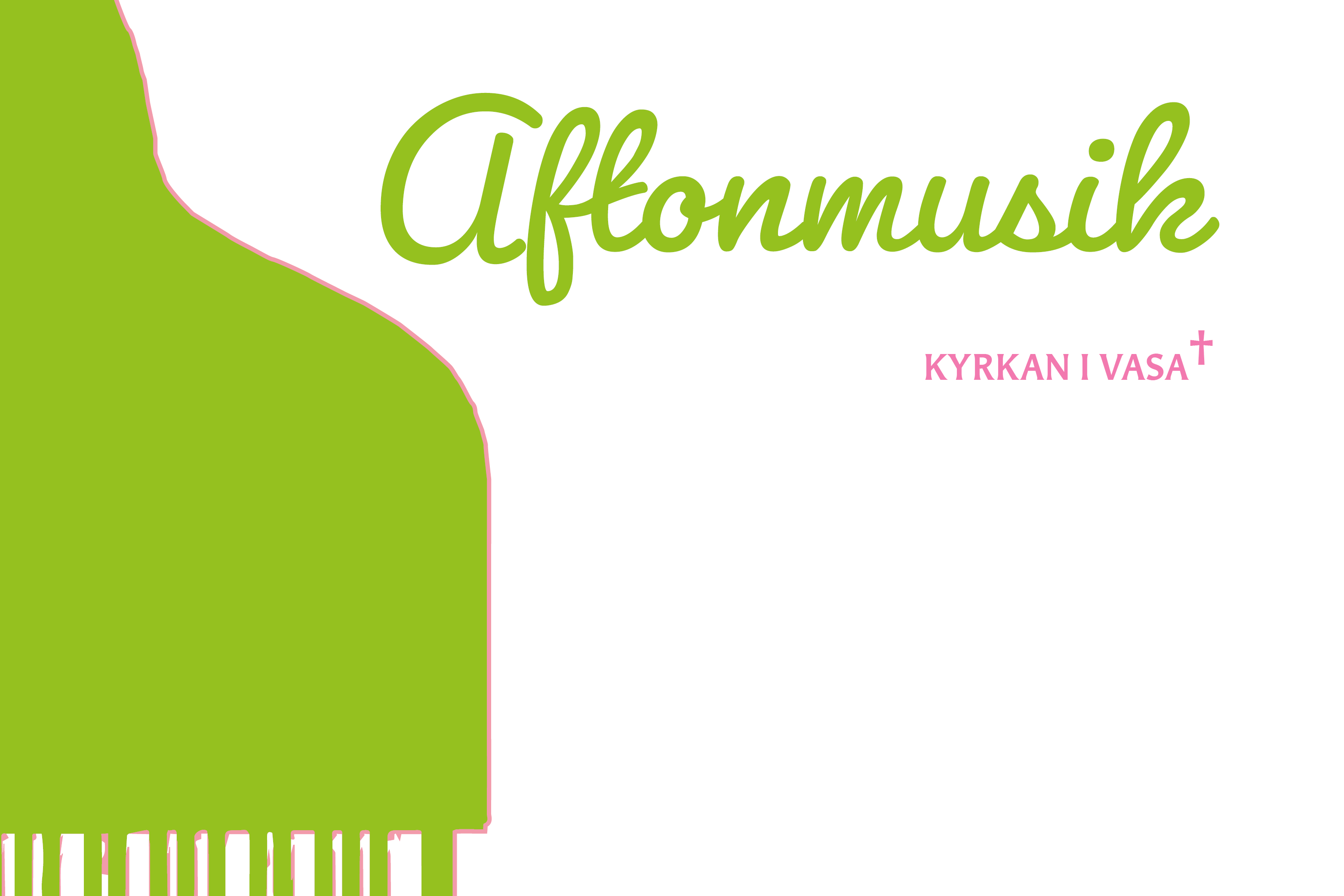 Jukka Pietilä, sång och Juhani Romppanen, orgel. Konserten strömmas också på Youtube.
Artisterna
Jukka Pietilä arbetar är A-kantor i Åbo domkyrka och konserterar aktivt både med solokonserter och som solist i kyrkomusikverk.
Jukka Pietilä.
Juhani Romppanen är A-kantor i Keski-Porin seurakunta. Han konserterar regelebundet med egna konserter och i samarbete med andra musiker.
Juhani Romppanen.
 
Program
Johann Sebastian Bach: Sinfonia, Cantata BWV 29 Wir danken dir, Gott, wir danken dir
arr. Marcel Dupré
L.J.G. Stråhle:
Jumalan rauhaa
Me nuoret Herran seuraajat
Mahtaisinko yötä ja päivääkin kiittää

Kaj-Erik Gustafsson:
Jag har ett Hem
Det är vackrast, när det skymmer
C. Hubert H. Parry: Chorale Prelude Abide with me, fast falls the eventide 
(Oi Herra, luoksein jää SVK 555)

Gustaf Nordgvist:
Neljä Psalmia
Herra on paimeneni (Ps.23)
Herra, ole armias (Ps.51)
Vain Jumalan eessä mieleni hiljenee (Ps.62)
On anteeksiantava Herra (Ps.103)
Louis Vierne: Allegro vivace (Symphonie No. 1, Op 14)
Oskar Merikanto:
Virsi I
Merellä
Elämälle
Virsi II
Louis Vierne: Final (Symphonie No.1, Op.14
Fritt inträde!
---
kantor
Skolhusgatan 26 A, vån. 3
65100 Vasa
Sundomkören, Ungdomsorkestern, Sundom skolkör